Young Entrepreneur Praveen Ligory Carvalho
The life and times of young Praveen Carvalho is an open book! One need not elevate to match his achievement. Home to the renowned tourist destination Udupi and at its very entrance, one finds 'JAE's Wheel Masters'. First ever Computerized Wheel Alignment and Automatic Tyre changer unit  in Udupi district, along with tire dealership, strategically located on NH 17 (now NH 66) near Kinnimulky -  whenever one look at it, while travelling by bus, gives the proud feel - it a 'Barkurian's Enterprise…..!

Success is never accidental, but a measured contribution of various factors. One is incomplete without the other. It's a slow and steady growth over the years and today he is opening newly equipped workshop at new building nearby the old premises on 20th February, 2013.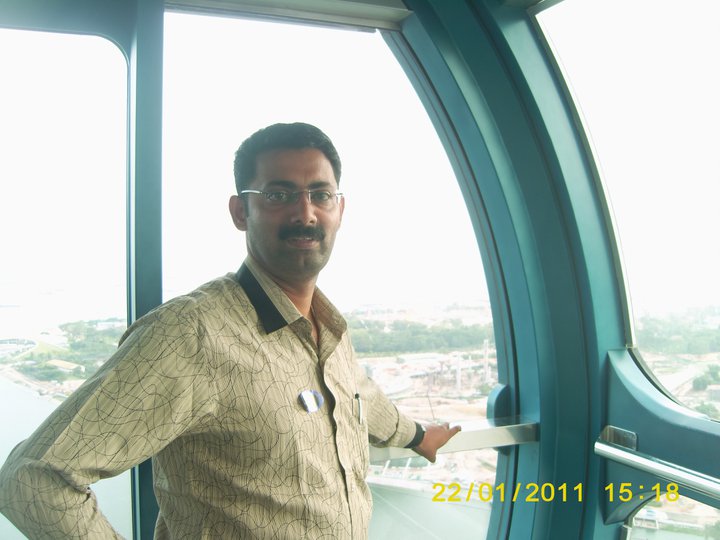 Let us have a quick background of the success story……
When Praveen ventured a business he held the dealership of CEAT and Goodyear Tyres later in the year 2000 it became the exclusive Goodyear tire central showroom, while they had to sell only the brand Good-year tyres.
In the year 2006, it came into dealership contract with Michelin, the class one brand in Tires in the world now. It was a tough brand to secure a market, since the product though durable, it was expensive, and moreover, Michelin doesn't have its production centre in India. So the tyres were imported and then sold. Yet JAE's has been doing good sales of this brand and has held the contract till date. Its no less an achievement.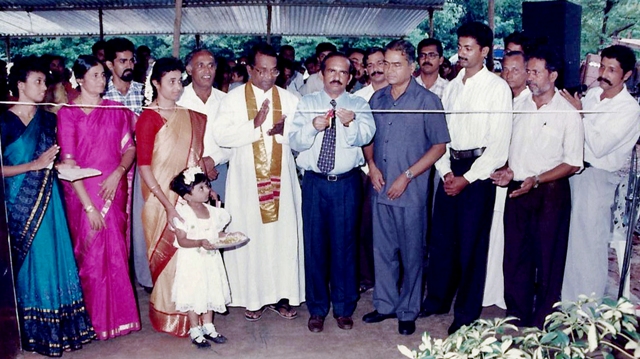 On 12.12.2006, as per the request from the customers of Mandarthi, Kokkarne, Haladi and other remote places, JAE's opened its branch in Brahmavar to facilitate these customers. The branch opened in partnership with Mr. Naveen Dias. This is now an independent showroom, renamed as 'Wheel World', managed by Naveen Dias, yet another talented Barkurian.
Today, JAE's has shifted to new well furnished premises - unfortunately  there were problems relating to highway widening project which is  in progress and  they have to sacrifice lot of parking place and many other related problems came up, and these things forced them to shift to a new location.. in fact a blessing in disguise.
JAE's has been doing good sales of its brands Goodyear and Michelin. On accomplishing the tough turnover targets, the proprietor is being awarded & rewarded many a times with foreign trips and other gifts from those Principal Companies.
As Praveen simply puts in one sentence, 'the key for his success, personalized service given by his staff and workers as a whole, over the past fourteen long years'.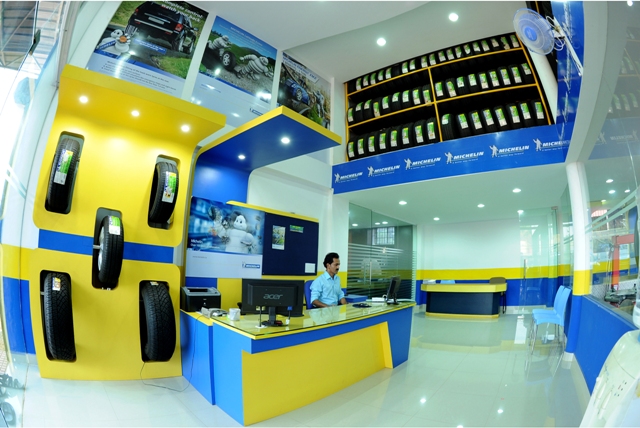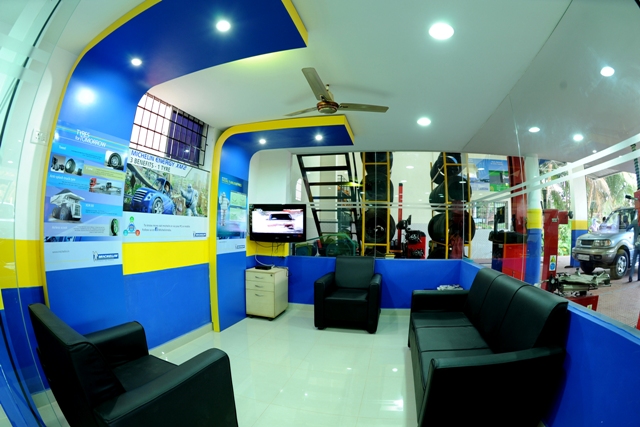 From the beginning Praveen made it a point to be the trendsetter when it came to modern technology. He started with first ever Computerized Wheel Alignment and Automatic Tyre Changer  machine made in Germany which was first of its kind in the district. He kept upgrading the machinery in his ultra modern garage and kept up with the ever evolving technology and the latest show room boasts of most modern American brand Hunter machines with 3D technology, again the first of its kind in the district, which were just released into the market.  Apart from Good Year, Michelin and Yokohama Tires, one can get any leading brand of tires of regular, tubeless, radial series at his showroom. The showroom also facilitates Nitrogen filling, automated tyre changing etc.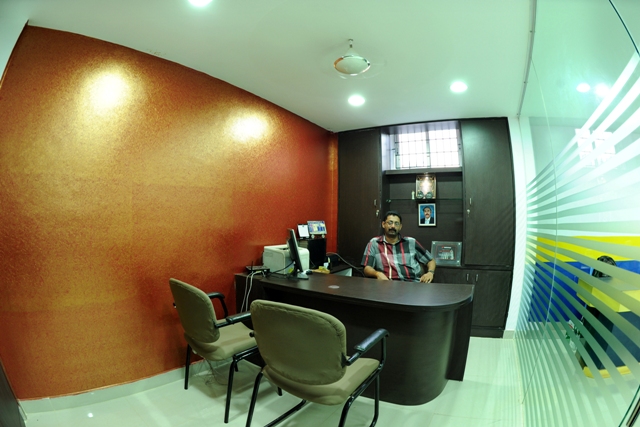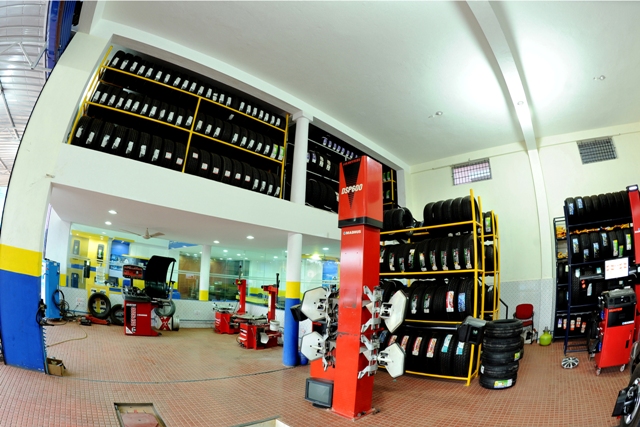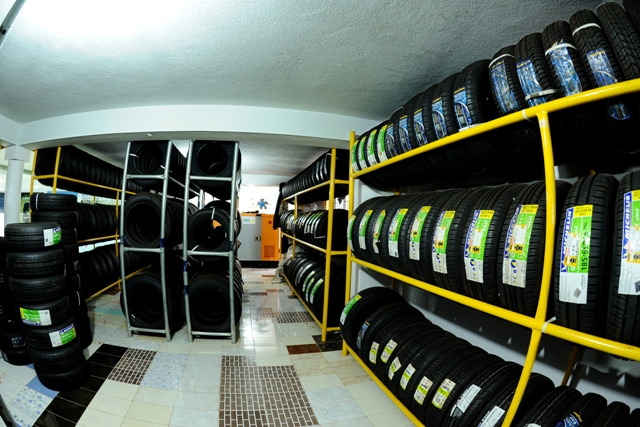 In brief about the family……
Praveen Carvalho's roots and tracks are from Barkur.  Till he finished his College he spent more time in the Church Compound than at home, either engaged in alter servers group, followed as young CYM leader…….Those of my age have a picture of Praveen, pleading to sell CYM lottery / Lucky dip tickets, always saying to everyone, I just left with five last…….Anyhow many noticed in him spectacular salesmanship qualities, at that tender age, personified with rare patience, pleasing mannerisms and attractive looks.…..
Youngest son of late Joseph John Baptist Carvalho and Agnes Carvalho of Kachhur, Barkur  on 07/02/1976 had two elder sisters, both settled well.
Praveen had his early schooling at Mary knoll Hr. Primary School, Maryknoll High School,  followed by National Junior College, Barkur.
After completing his graduation, from Dr. T.M.A Polytechnic in 1997, he ventured or dreamed something different…..In those days of, Automobile sector was not so well developed, compared to present market, when Praveen, decided to open wheel alignment workshop and balancing unit in Udupi for the first time. After his success, many others took up this line of business in and around here. As we mentioned above, he had maintained cordial relationship with his customers and his cool and quiet approach helped him in maintaining strong customer base. It is estimated that more than 50% of customers are recurring and repeated Customers and remained intact for last several years, surely satisfied clients.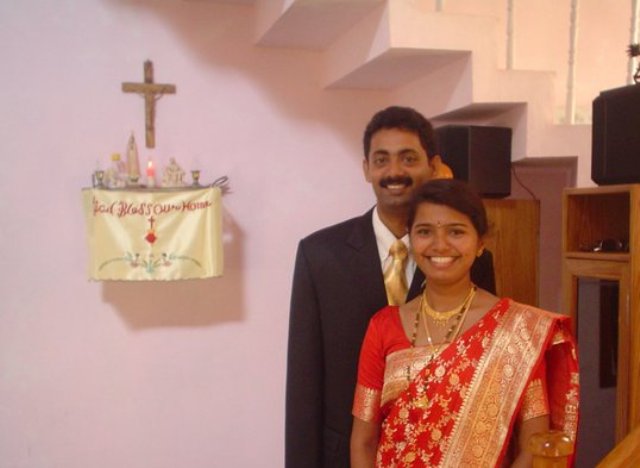 Other day, I just thought of writing about 'CYM Couples' in Barkur-online pages   and definitely one is that of 'Praveen and Sushma'…….A wonderful pair made for each other…….Its a long love story for over a decade, I was told, but come to know only after their wedding, on 26/09/2004 !!! I know for sure, Sushma is a pretty wonderful Nurse, at presently teaching the noble profession at the City College of Nursing and taking care of Praveen and his family well. It's a pleasant memory for me, couple of times I heard both of them singing romantic duets…..truly gifted with nightingale's voice!!. Both of them earned laurels and admiration, for singing for famed 'The Expressions' and in Barkur Choir for many long years…..!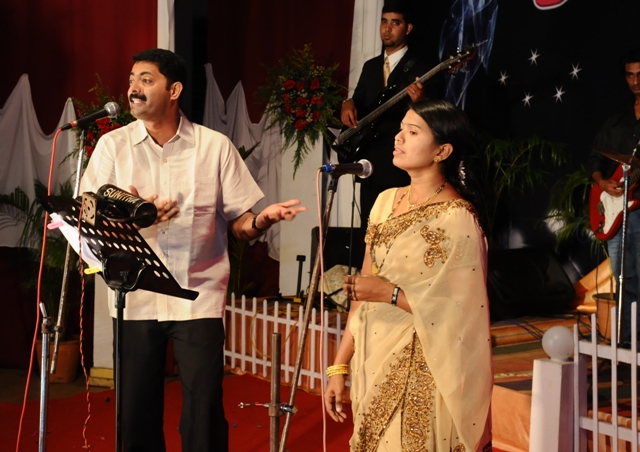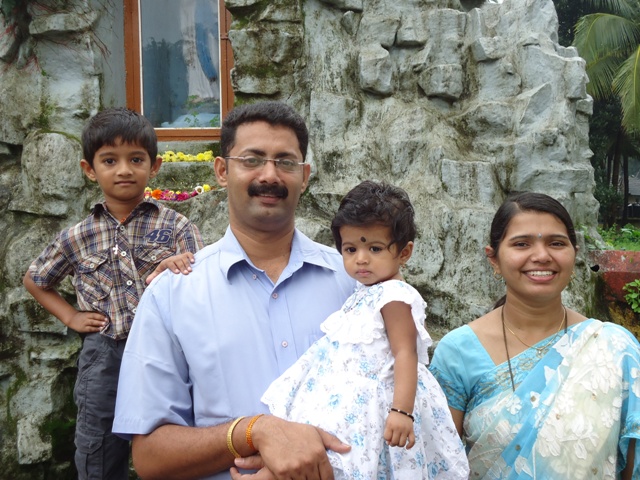 They are blessed with two children Vishwas Lloyd, of 6 years and Mahima Josephine of 18 months.
Youth leader, versatile singer and a wonderful stage performer:
Praveen was one of the former President's of CYM Barkur – kept the organization vibrant during his tenure and earlier. He was part of many great plays and skits enacted for years. His role during its 'Silver Jubilee Celebrations in 2002' is spectacular.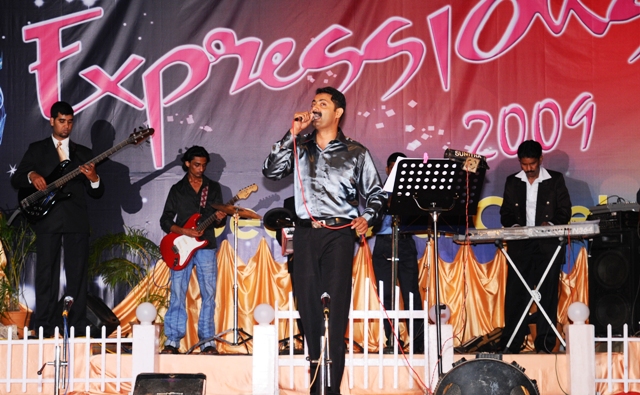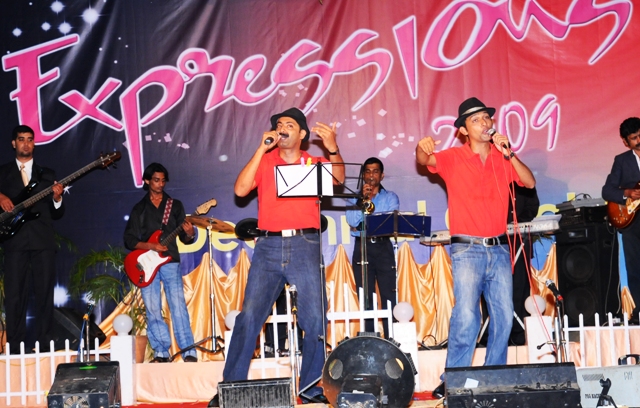 Much of the credit goes to the platform 'The Expressions', extracting the matured and full personality of Praveen for the last 10 – 12 years. As an office bearer ranging various capacities including that of a President, his contribution for social work, art and culture equally admirable, as is his organizing capacity…..with an end result of perfection!!
He is a rare blend of businessman today, who hardly talks of business, when he is in the company of contemporary friends. He is counted at premium for his simplicity, dedication for his service and respecting Customers.
We all feel elated and thrilled to hear the news of Praveen and his family setting to inaugurate a New show room…..let the new place bring new business and let him continue to serve the people many more years to come.
Praveen's race begun at tender age and it never ends here, he had highest respects in the society, greatest friends for company and a finest family to enjoy the beauty of life. You are the pioneer in wheel alignment business in the District, yes there are none ahead of you till now, keep going and all the best…..!!!
For and on behalf of Barkur-online Team & ICYM Barkur Ex-Members Association,
P. Archibald Furtado, 19th February, 2013.